Who we are
JB EXPRESS is a family run organization located in Woodbridge(GTA), ON. We take pride in having built our business on the principles of hard work, honesty and integrity. A career or business with JB EXPRESS is an assurance that ALL WILL BE WELL, as we believe in maintaining long – lasting relationships. we specialize in the transportation of refrigerated goods- bakery products,produce and meat.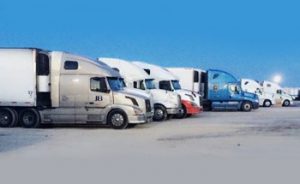 OUR DRIVERS ARE THE AMBASSADORS OF OUR COMPANY and we want them to take pride in working for JB EXPRESS.
WE CARE FOR OUR DRIVERS - OUR ASSET!!
Ship With Us

To move your freight-
we will go that extra mile

Work With Us

We move freight and careers too.
Sure you will love the added benefits.

About Company

Moving freight is our business while leading
our business by example is our ambition.
We operate full truckload to
Freight transportation,
warehousing and distribution,
supply chain solutions
we cover it all!
At JB Express, we are focused on providing transportation services with the highest levels of customer satisfaction.
GET A QOUTE